Catamarans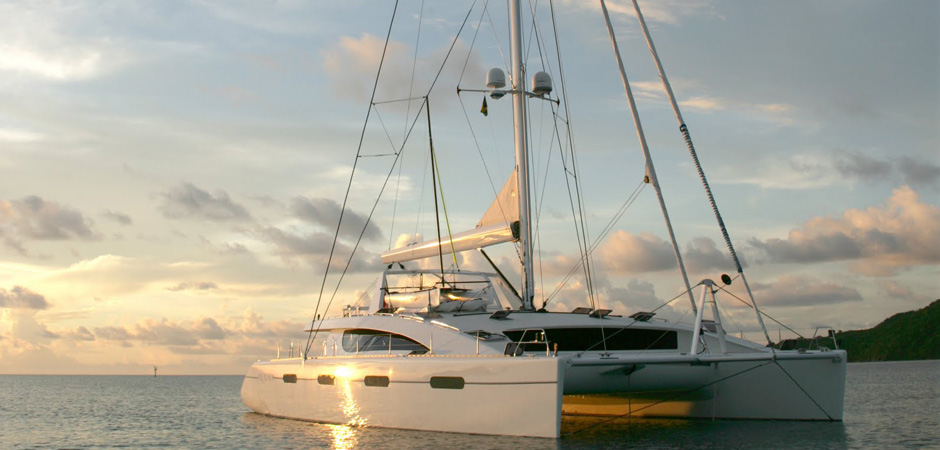 Video Tour of a Catamaran
If you are in doubt whether to charter a catamaran or a monohull, discover the benefits of catamarans. The most important advantages of a catamaran over a monohull are stability, space (which means more privacy), and finally catamarans have significantly shallower draft meaning you can get into more private anchorages. Let's explore further…
Level Sailing: Catamarans rarely heel more than 5 degrees, which means passages are less tiring, drink and food stay on the table, there are no balancing acts on deck, and there are less chances of getting sea-sick.
Sailing Performance: Modern catamarans sail 75% to 100% faster than a monohull cruiser.
Shallow Draft: Catamarans have a shorter keels, allowing them to sail in areas where monohulls cannot and enables more anchoring possibilities so you can stay way from the crowds.
Space: Catmarans have large wide deck areas, their cockpit is twice the size of a monohull, as well as a larger salon that's on the same level as the cockpit, thus providing 360-degree visibility.
Privacy: Catamarans have separate hulls with separate cabins providing more privacy for guests and crew. The cabins are usually located in the corners of the boat as are the heads, and are separate from the lounging areas and the galley. This basically means that everyone can find their corner on the boat and rest assured no one will bother them.